Käseswiss
Rachael, the founder of Käseswiss, tells us her story and what makes a really good cheese.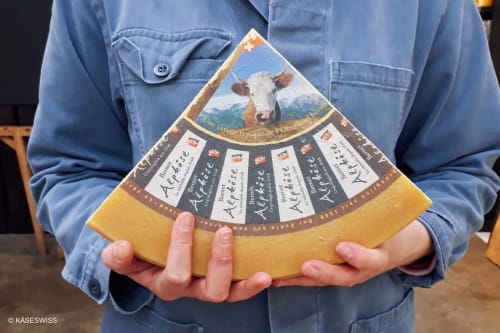 What made you want to start your business?
I have had mini businesses since I was a teenager, perhaps because in my extended family it is the norm, so it was all I knew. Walking in the street one day in Auckland, New Zealand when I was 21, I had a realisation that cheese was my thing - regardless of the fact that I knew very little about it other than growing up on a dairy farm, and so I set myself on that path. (Away from the unexciting life of hotel management that I had started on).
I have been working in the specialist cheese industry since 1995 in the UK - when I started to retrain myself, and in 2005 my need to create something made me start a business selecting and selling cheeses from Switzerland.
What's your background? Do you have previous experience in the food industry?
After school I studied Hotel management. I have been working in the specialist cheese industry since 1995. Working with Neal's Yard Dairy, making cheese in Ireland and the U.K., and with my own cheese business since 2005.
What's the trick to making or selecting cheese?
Good cheese starts with people, their animals, and their environmental landscape & customs. I'm building a library of flavours in my head, I suppose - and I use that alongside building relationships with cheesemakers when I am selecting cheese to share with others.
Also, I make a commitment to the people I work with - to try to help them have more of a connection to where their cheese is going. Sometimes just providing feedback from end customers to the cheesemaker can be very rewarding for them.
What does a typical day look like?
One day I may be in Switzerland, in a chalet up on an Alp above 2000m, watching a mountain cheesemaker adding wood to the fire under their copper cheese vat. Another day I will be at my desk completing export paperwork and scheduling transport for pallets of cheese.
Sometimes I am in the warehouse in London working alongside colleagues who run the warehouse. Today, for instance, I am on a train to Fribourg and will be doing the selection of Gruyère AOP and Gruyère Alpage AOP in the cheese cellars later this afternoon. Then tomorrow I am on an Alp in the Bernese Alps as the summer Alpine cheese season has just begun.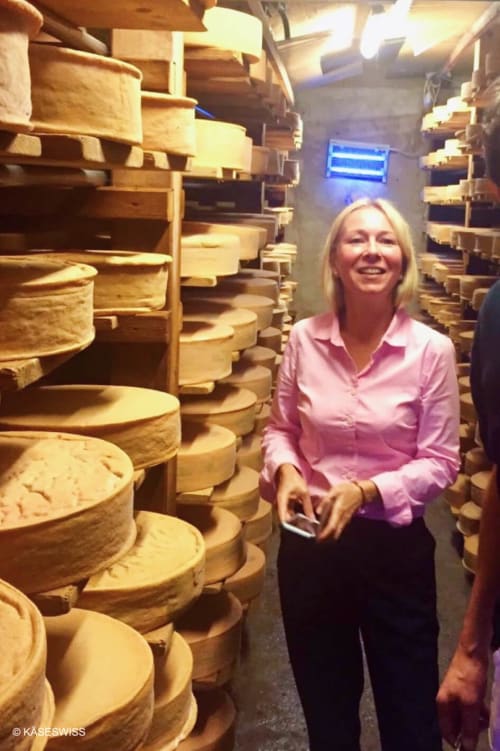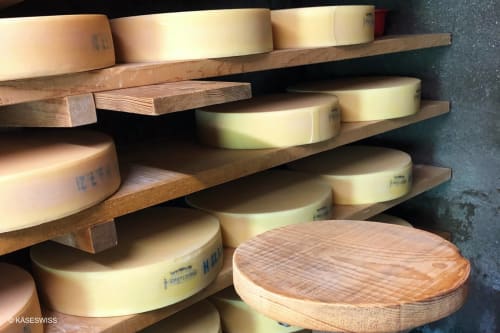 What are your favourite recipes to make using your products?
Mostly we sell "table cheese" - cheese for a cheeseboard for example, and my message to people who are confused about putting together a "cheeseboard" is:….one piece of very good cheese on a board with a knife, and maybe a piece of in-season fruit, is all you need. It looks beautiful and simplicity is delicious.
Having a range of Swiss cheese means we also sell a lot of Fondue and cheese for raclette. Both brilliant meals to share with friends as everyone helps with the "preparation" and you are sharing food - it's a wonderful recipe for a great gathering of people. Take your fondue pot to the outdoors, too
What would you tell any aspiring food or drink sellers?
There is a lot of business help/assistance out there if you are open to it - even if you are working on your own. Embrace genuine collaboration - it is the most underused resource.
Any favourite spots you like to hang out in that we should know about?
Leila's Shop in Calvert Avenue, Shoreditch. A grocer's shop and café off Arnold Circus, for quality food - the kind that makes you want to go home and cook something fabulous for friends & family. Leila's hunts down the best of everything, from jars of horseradish to eggs and croissants. Simple, yet compelling produce.
Kappacasin at Borough Market for the definitive cheese toastie made by Bill Oglethorpe - who also makes cheese in central London. His is the Toastie that all further Toasties were based on, and he brings to his work of cheesemaking a meditative quality of commitment which is quite beautiful.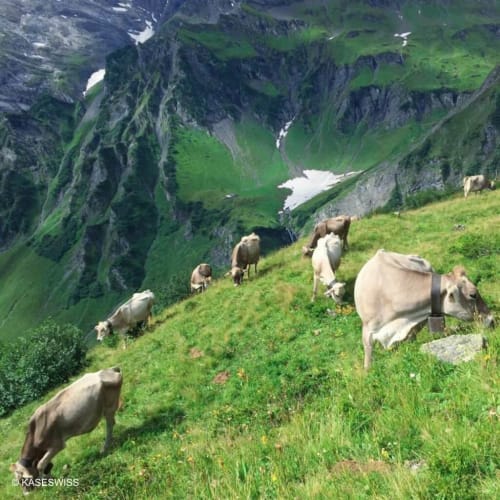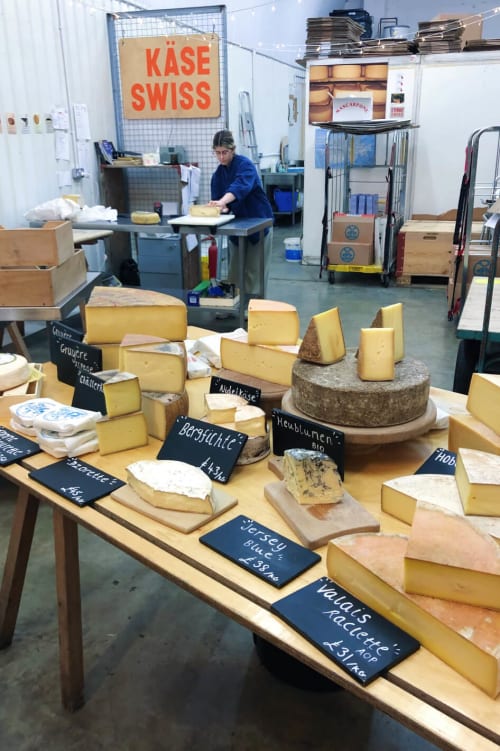 What does the future look like for the London independent food and drink scene?
Very healthy. Even with the challenges of Brexit, inflation, rent costs etc, London has a wealth of talented, inquisitive people from many countries and backgrounds who will always be bringing something to the scene.
And finally, what does the future hold for Käseswiss?
More collaboration with summer Alpine cheesemakers & Alp organisations in Switzerland and Europe. Making work more interesting and rewarding for Käseswiss staff. Increasing the connections between cheesemakers and end customers. Thinking about the future of more localised food production and consumption.