London's best food & drink makers, all in one place.
A directory of London based food and drink makers. Support your community by shopping local and sustainably.
Latest Interview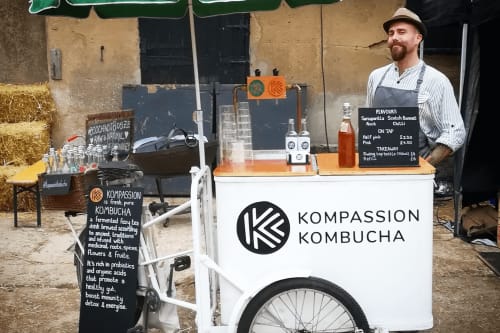 The founders of Kompassion Kombucha talk about how they started brewing and selling kombucha.
Read the interview
The freshest London food & drink maker interviews in your inbox.
Latest Suppliers
Husband and wife sourdough specialists with a bakery in Crouch End, at the heart of North London
Product(s)
Location(s)
Bakery and café in London's Dalston neighbourhood with the goal of training young offenders into responsible professionals so that they can live with dignity, earn legitimately, and contribute to society.
Product(s)
Location(s)
Are you a local London food or drink maker? ...we want to hear from you.
Get in touch