Kim&Chi
Co-founder Kim talks to us about bringing truly authentic, homemade kimchi to London.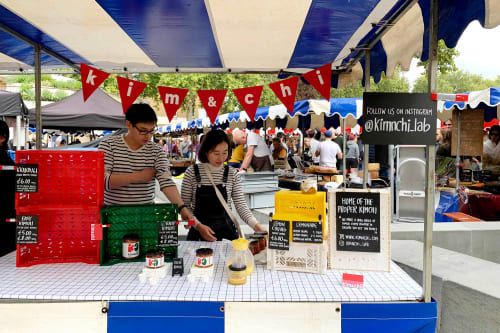 What made you want to start your business?
We decided to start Kim&Chi simply because we couldn't find good kimchi in the UK. The kimchi sold in Korean/Asian supermarkets travelled long distances from Korea so that they were already far too fermented and the kimchi from local brands didn't taste authentic. Our mission is not just to deliver good kimchi but to educate people with how kimchi should be made, stored and fermented in the proper way to enjoy it at its very best condition.
What's your background? Do you have previous experience in the food/drink industry?
I am a product designer/engineer and Chi works in Finance. Both of us had zero experience in the food industry before we started Kim&Chi. But we were very lucky to join a business support programme where we could get retail skill training, mentoring, network and market trading opportunities.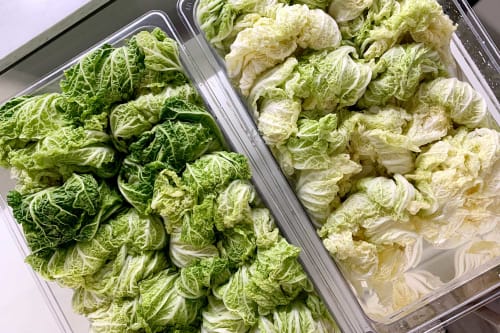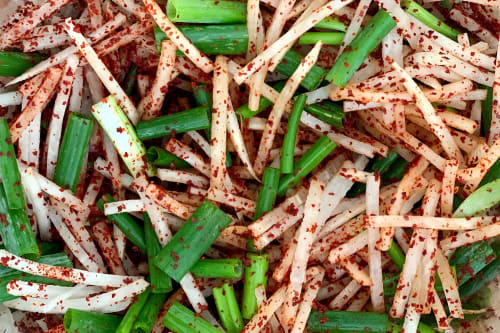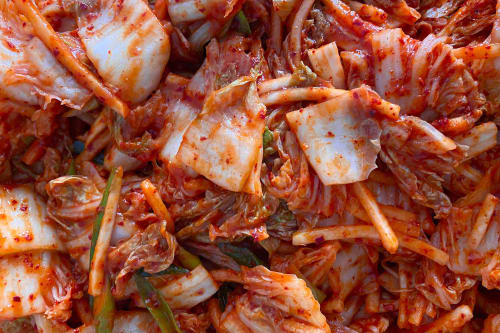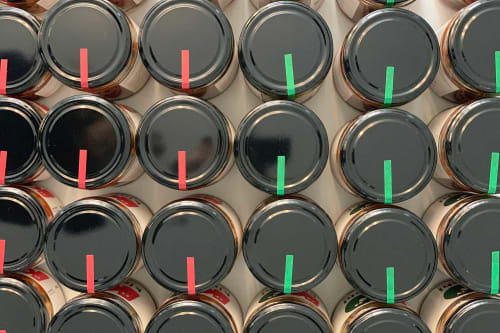 What's the secret to making great kimchi?
Being a picky eater! It's ironic to say, as someone working in the food industry, that there are many things that I don't like to eat or haven't tried. But this made me become very obsessed with the food I love - which is kimchi. Kimchi must taste great as it is always on our dining table whether as a side dish or cooked meal.
What does a typical day look like?
Since our everyday is very different I will talk about our typical week. Monday is the toughest day of my week. I start Monday with veggie shopping at 5am, spend the whole day making kimchi and packing orders and finish the day around Midnight. On Tue/Wed, I do the delivery. After sending distant orders via a courier on Tuesday morning, I cycle to deliver local orders covering most of the areas in Inner London. On Thu/Fri, I test new products, make IG posts or visit farms while taking some break. At weekends we join the farmer's markets.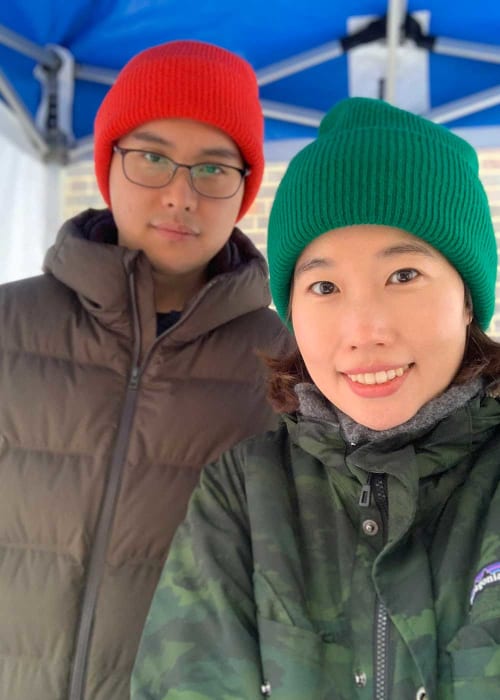 What are your favourite recipes to make using your products?
Kimchi Jjigae, stewy kimchi soup, is the ultimate soul food to Koreans and we cook it at least once a week. The key to making good kimchi jjigae is "kimchi" – if you have good kimchi, you don't need to add any extra seasonings to the Kimchi Jjigae.
Any advice for aspiring food or drink makers just starting out?
Make what you can't live without because you have to live with it all the time.
Any favourite spots you like to hang out in that we should know about?
Hackney Marsh beach/river. Many people visit to enjoy picnic and wild swimming in summer. But what we really to do here is cycling along with the river, breathing in trees and listening to laughs of happy people.
What does the future look like for the London independent food and drink scene?
COVID has changed everything. People get used to shopping food online and the London's food and drink scene quickly adapt to this change by delivering takeaways, home meal kits or top-quality groceries to their doors. This trend will continue and evolve.
And finally, what's next for Kim&Chi?
We believe kimchi is not just a trending food anymore but is becoming essential to people who enjoy it as kimchi is very addictive. This year we plan to increase our production volume and find collection points and small local stockists while we continue to trade at the weekend markets where to meet people, get direct feedback and pilot new products.