Kompassion Kombucha
The founders of Kompassion Kombucha talk about how they started brewing and selling kombucha.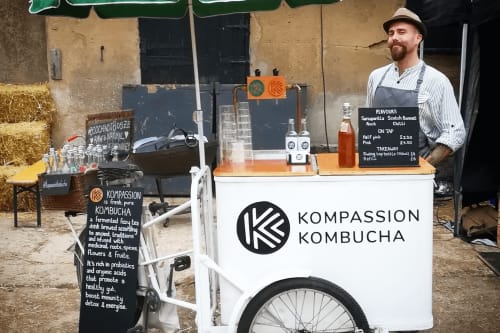 What made you want to start your business?
It happened quite organically. We started brewing our own kombucha at home, loving the alchemical process and having a daily supply of a great tasting, gut-healthy drink. Back in 2017 Jon was a resident at the eco makerspace Green Lab researching urban food growing, aquaponics, and green business startups, and was encouraged to level up his kombucha brewing. It was well received and Jon headed up the kombucha workshop program there. Soon after he started selling his well loved kombucha at Brockley Market on a bike bar he built.
What's your background? Do you have previous experience in the food and drink industry?
Jon has an unusual background working in varied roles from sailing instructor, cycle courier, bug farmer, to the vice president of a workers union. He has been able to incorporate his love of cycling and being outdoors into the business by developing the bike bar concept for serving kombucha at markets, to our home delivery service called Kombucha Club: London's only zero-waste refill service for kombucha, delivered by electric cargo bikes.
What's the trick to making kombucha?
Authentic kombucha is a fermented drink with active gut-friendly bacteria alive inside, so it needs to be kept refrigerated. You can tell if a kombucha is alive by leaving a little in a glass in a warm place and after a few days a SCOBY will form on the top.
In recent times a lot of kombucha producers have departed from traditional methods, meaning they may not ferment as long, and they add acidifiers and/or sweeteners for speeding up the process and extending shelf life. We only brew the traditional way, fermenting for a full two weeks and using only whole ingredients, which in our opinion tastes the best!
Our flavour range is also very unique, including some seasonal ingredients like Elderflower, and always using whole ingredients, never any concentrates or additives.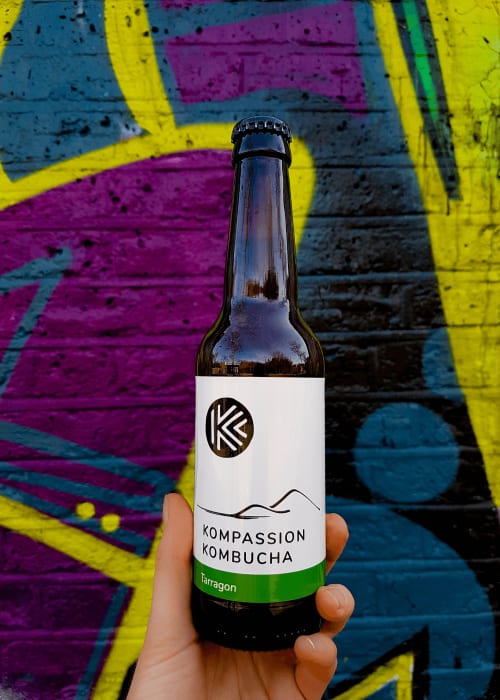 What does a typical day look like?
We're a small team so we wear many hats! We could be brewing, kegging, bottling, delivering, building kegerators for kombucha-on-tap or cycling a bike bar to a market or event, usually with glass of kombucha in hand!
What would you tell any aspiring food or drink sellers?
We've found the markets a brilliant way to start because you meet your customer face to face and get first hand feedback. It's easier to get into markets if you're offering something unique. We believe business is a great way to help create the change you want to see in the world and would like to see more co-operatives, social enterprises and eco-conscious businesses.
Any favourite spots you like to hang out in that we should know about?
Our brewery is in Hackney Wick and it's a very vibrant and creative place to be. GROW is a great spot for live music by the canal, and we love the pizza at Natura.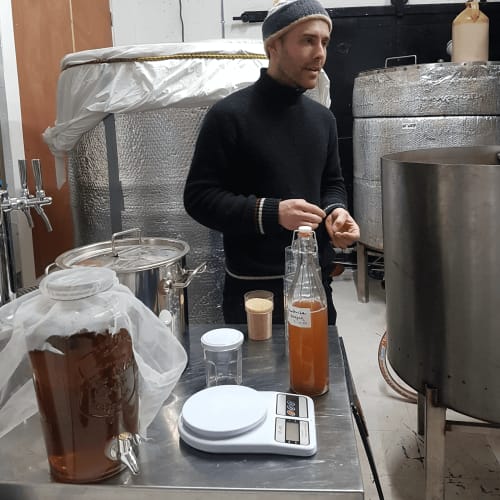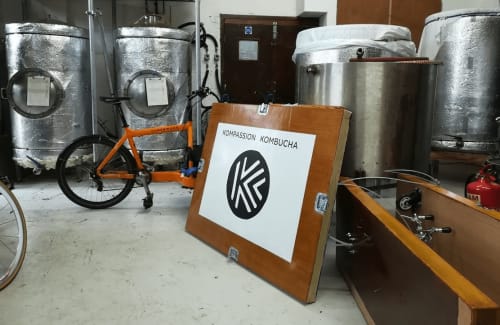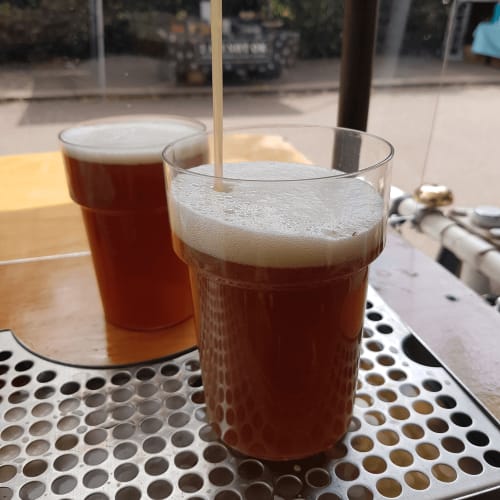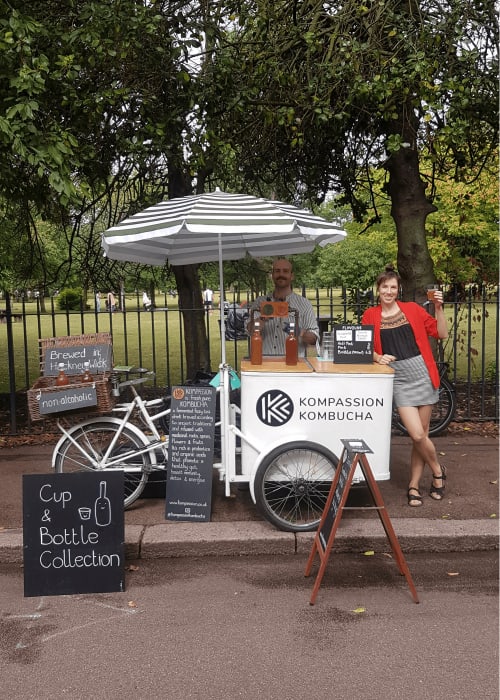 What does the future look like for the London independent food and drink scene?
We've seen a massive rise in the need for good quality, low sugar, non alcoholic drinks. Alcohol has its part to play in socialising but people have also become more health conscious and aware of their sugar intake. People will still want to meet their friends in the pub but they may start choosing the pubs that offer more enriching drinks as well as intoxicating ones.
And finally, what does the future hold for Kompassion Kombucha?
We specialise in kombucha-on-tap and would love to see more pubs embrace this, since it works so well as an alternative to pints. We're also looking forward to the summer when things open up more and we can get back to serving fresh kombucha at the markets and hosting workshops again.